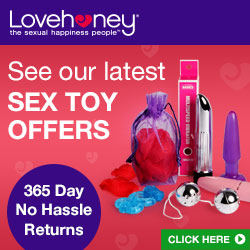 No this isn't a 'Shagadelic' offer from Austin Powers, it's something even better. It's the Shag Factory's stunningly stylish range of skin safe vibrators and vibrating cock rings.
Packaged in some groovy psychedelic 60s styles these seriously sensational sex toys are just gagging to help you find the true meaning of free love.
With Lovehoney offering to deliver these totally groovy sex toys for FREE you can't help be feel the lurve.
If the Shag Factory bullet vibrators aren't your bag, how about seeing what your sexy Spy Name is instead!